A Guide to Cannabis Topicals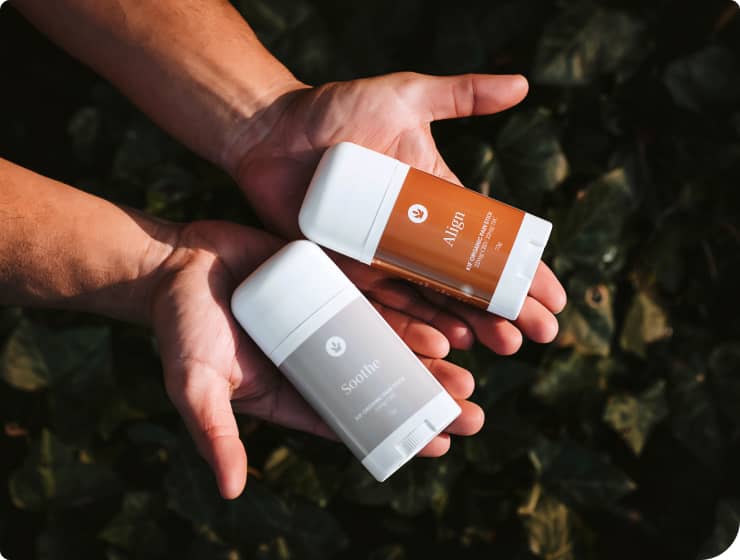 Are you intrigued by the growing trend of cannabis topicals? As more individuals discover the potential benefits of cannabis-infused topicals, knowing where to find top-quality products is crucial. Path is proud to offer an extensive range of premium cannabis topicals meticulously crafted to meet your unique needs and preferences.
Experience the Therapeutic Potential of CBD and THC Topicals
If you're wondering where to start with cannabis topicals, Path is the perfect place. We're a reputable online retailer serving customers across Canada. Our store provides a wide array of premium products, including CBD topical and THC topical formulations. Our selection caters to various preferences, ensuring there is something for everyone.
Discover Path's Cannabis Topicals
Path prioritizes customer wellness and satisfaction above all else. Our diverse product range is designed to align with your needs and help you unlock the potential of cannabis topicals. Here are some of our top sellers:
THC Topicals: Our THC-infused topicals offer the potential therapeutic benefits of THC without any psychoactive effects. It's an excellent choice for those seeking targeted relief.
CBD Topicals: Our CBD-infused topicals are designed with pain relief in mind. They can help manage chronic pain by harnessing the anti-inflammatory properties of CBD.
Find Quality Cannabis Topicals with Path
At Path, we're committed to offering the best online cannabis topicals in Canada. Our topicals are meticulously formulated to ensure safety, efficacy, and customer satisfaction. With our CBD and THC topicals, we have a perfect product to fit your preferences. Discover our selection today and learn about the benefits of integrating cannabis topicals into your wellness regimen.
Explore the Benefits of CBD Topical Use
Looking for a natural way to manage pain, improve skin health, or reduce inflammation? Consider adding cannabis topicals to your routine. Path provides a wide selection of high-quality topicals in Canada. Also, our products ensure safety and effectiveness with the finest ingredients.
Potential benefits of cannabis topicals include:
Improved Skin Health: Our topicals may nourish the skin, reduce inflammation, and combat aging signs, thanks to their antioxidant properties.
Pain Management: The potential anti-inflammatory and analgesic properties of CBD and THC can help manage pain, especially in conditions like arthritis and sports injuries. 
Reduced Inflammation: Our topicals may reduce inflammation, potentially relieving conditions like psoriasis and eczema.
Purchase Cannabis Topicals in Canada: Trustworthy and Reliable
As you begin your journey with cannabis topicals, rest assured that Path is a reliable source of superior products. Our dedication to customer satisfaction means you can safely and effectively experience all their potential benefits. So why wait? Start exploring the advantages of cannabis topicals today, and join the growing number of Canadians experiencing the positive impacts of this holistic health approach.
Embark on a CBD for Pain Relief Journey
Path provides more than just cannabis topical products. We offer a comprehensive approach to wellness, starting with expert guidance for those new to cannabis topicals. Our team is committed to assisting you on your journey and providing access to a wealth of knowledge and support. When you choose Path, you're not just purchasing a product; you're gaining a comprehensive health strategy that can benefit your overall wellness.
Unrivalled Customer Support and Guidance
At Path, we're committed to providing an exceptional customer experience for anyone interested in cannabis topicals. Our knowledgeable team is always ready to answer any questions and provide guidance. We will assist you in identifying the ideal CBD or THC topical product to meet your unique needs and preferences.
Stay Informed and Up-to-Date with Path
We're dedicated to keeping our customers informed about the latest developments in cannabis topicals. Our blog is consistently updated with articles, news, and research to help you stay knowledgeable about the potential benefits of CBD for pain relief and other topicals.
Path is your one-stop shop for all your cannabis topical needs in Canada. With our extensive product range, commitment to quality, and supportive community, we're confident you'll find everything you need to start your health and wellness journey with cannabis topicals.
If you're ready to explore the transformative power of our excellent topicals, visit our online shop today.