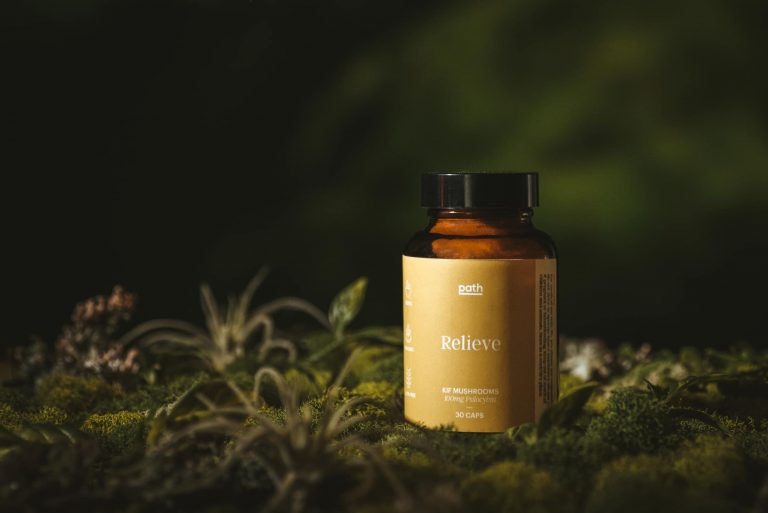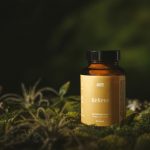 Relieve - Magic Mushroom Capsules
$46.00
Magic mushroom capsules with Turmeric and Golden Teacher.
In stock
Description
Each Relieve capsule contains a microdose of Golden Teacher mushrooms and a hefty portion of organic turmeric or Curcuma Longa – a powerful herb with anti-inflammatory and antioxidant properties. The lower dosage of shrooms helps you better manage your path, while you also reap the potential benefits of the medicinal herb.
Quantity:
30 capsules per bottle
Ingredients
+ 800mg Organic Turmeric
+ 100mg Golden Teacher Psilocybin Cubensis
Our capsules contain Golden Teacher magic mushrooms, a strain of Psilocybe Cubensis and a spiritual classic that has been around for ages. The shining yellow-gold caps and wise teachings give this mushroom strain its rightful name.
Turmeric: Turmeric or Curcuma Longa is a spice popular in Indian curries and other dishes, but the root holds more than just culinary benefits. Many experts consider turmeric one of the most powerful and effective herbs. Over the centuries and into today, it has been used to prevent and treat many ailments. More than 10,000 published studies discuss the benefits of this spice and its use in healing diseases and illnesses. Many highlight that curcumin, a compound in turmeric, has more effect than some prescription drugs.
Many individuals who have integrated micro-dosing into their weekly routine report enhanced levels of creativity, energy, focus, and improved relationship skills. Individuals across varied industries have used Micro-dosing to unlock the myriad of benefits offered by Psilocybin, without altering their daily routine.
Dosage
Enjoy and consume responsibly. Dosage varies based on tolerance and body weight/composition, we recommend starting with one capsule daily and taking the weekends off.
Shipping and Packaging
Store in a cool and dry place.
Buy Path mushroom capsules in Canada and get FREE shipping for orders over $225.
All our products are packaged discreetly–contained in a generic mailing bag, with no labels that say "Path".
Only those 19 years old and above can order. For security reasons and to prevent fraud, we may require signatures for any order.
Customer Reviews